Pinasthika Ad Student Award Entry (Cita-cita Terbesar Kami)
What to say buat eksekusi ini adalah "Neverending Aspiration". Kami mengambil sosok Kurt Cobain sebagai seorang yang depresif namun masih punya cita-cita. Bisa dilihat pada tulisan suicide note-nya dimana tulisan di atasnya sama sekali tidak terbaca, namun sebaliknya ketika dia menuliskan pesan harapan bagi istri dan anaknya. Di sini, kami mau menekankan bahwa semua orang, apapun situasi yang sedang mereka hadapi dan pemikiran yang mereka punya, masih mampu mempunyai cita-cita. Mumpung kami tidak se-depresi Kurt, kami akan teruskan dan besarkan cita-cita setinggi mungkin.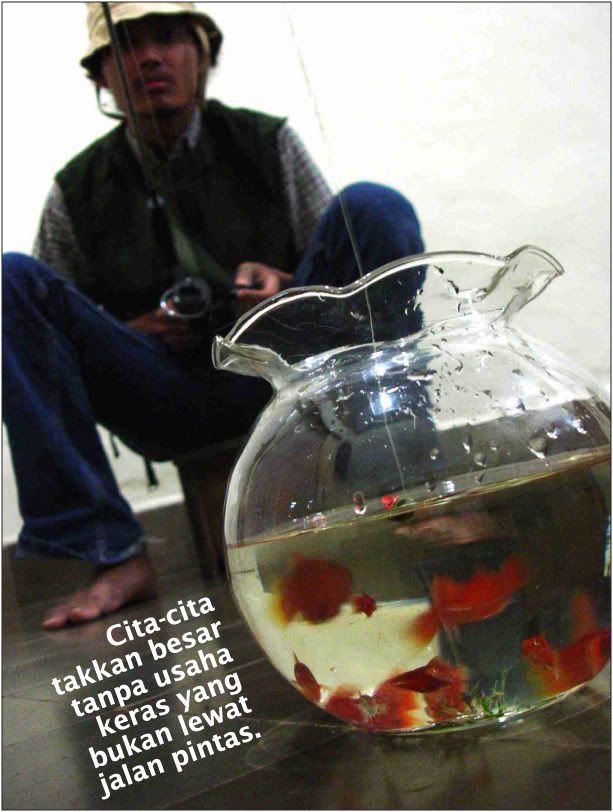 What to say untuk eksekusi ini adalah "Harder work, Bigger aspire". Semua orang punya cita-cita, tapi hal itu takkan berkembang besar apabila tidak disertai dengan kerja keras. Kerja keras pun harus benar-benar kerja keras. Bukan yang dilakukan oleh cowok di eksekusi ini. Kita ingin mengkritik keadaan saat ini dimana segalanya serba instant, termasuk dalam mewujudkan cita-cita. Makin keras kerja yang kita lakukan, makin besar cita-cita yang bisa kita wujudkan.
AD:

Rizki Indra Sofa
CW:
Purna Dyka Anantha